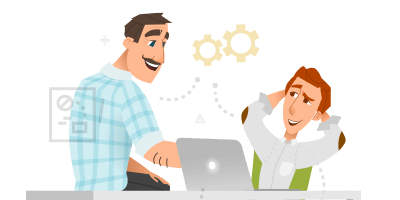 Ensure Employees Follow Standard Operating Procedures and Processes
The Process Management plan is ideal for internal, sporadic use of decision trees.
One popular use of this plan involves the Zingtree Task Manager, which provides standardized workflows that have a series of repeatable steps. Tasks can be handed off to different groups, and automatically escalated if not acted upon promptly. For example, your company may have an approval process for:
Making Purchases
Authorizing Returns
Content Publishing
And any other repetitive tasks or processes your business uses.
Employees can use decision trees in other ways outside of Task Manager too.